Tips & Tricks
Tips & Tricks
Designed to meet the needs of all drivers, the rest areas in Japan are some of the world's finest. In fact, some have become destinations in and of themselves; the toilets alone have been featured in the New York Times. This page is designed for you to learn how to get the most out of your break at a NEXCO Central rest area.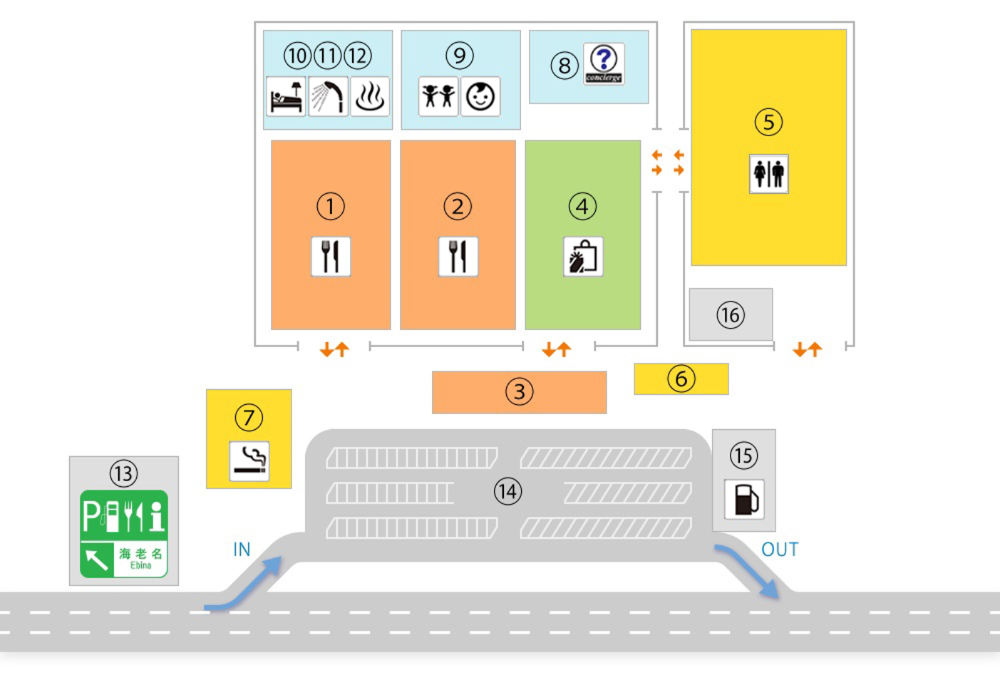 About the rest areas
Most of the highways in Japan are tolled expressways. Because there are fewer exits on the expressway than on ordinary roads, NEXCO created various rest areas within the expressways. There are two types: service areas (SAs), which are larger and located about every 50 km, and parking areas (PAs), which are smaller and located about every 15 km. These rest areas are places for people on the expressway to relax and refuel without needing to exit through a toll gate. Most NEXCO Central rest areas have a gas station, dining facilities, shopping, and toilets. In addition to these baseline services, some rest areas go beyond the basics with facilities like a Ferris wheel, onsen baths, and playgrounds.
How to enjoy a rest area
Rather than just a place to make a quick stop, rest areas give you a place to relax and refresh from your drive. Use the facilities, hop over to the food court to grab some delicious local food, and relax with some tea or coffee before getting back on the road.
If you are in a rush to get to your destination, the service area convenience store has those last-minute items and souvenirs that you may have forgotten. The full-service gas stations make getting refueled a breeze, ensuring that you can be back on the road in a flash.
To learn more about the rest areas, please see below.